Pieces of Me...
My friend,
Oreo
, sended me a puzzle to do. It was really hard and taked me a long time to put the pieces in the right spot. I kept having to ask Momma to help me. After I was all done, my purr thing turned on and I was all happy a'cause I could see my friend Oreo!
I a'cided to make a puzzle for you to try! It's not very easy! It's for clever and cunning poodins and beans. See how long it takes you to finish! Then shmaybe you can see me on your screen :)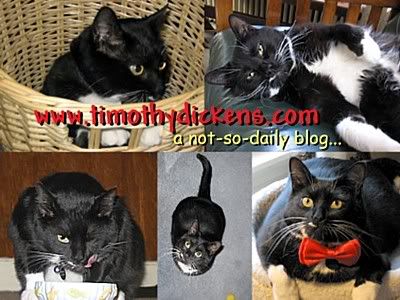 My Puzzle
Click HERE to go to the most current post.