Hiding until Spring...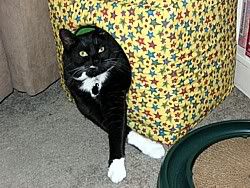 I had decided to hide out in my box until the warmer weather came. It never did.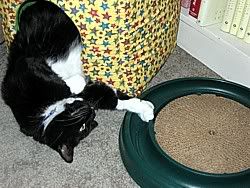 Got very boring in there...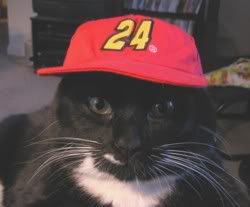 So I camed out and watched the Bristol race with Momma. I gotted real upset a'cause
Jeff Gordon
did so well until he got bumped by 'nuther racing bean in the last stinkin' lap!!! Mrrrrrr... And
Oreo
, sorry your Momma's
favorite racer
didn't do so well either...but good news! All is not lost...
Carl Edwards
did a real good job at keeping his monster with wheels outta trouble and gotted his second top 5 finish of the season!
And guess what? It am getting warmer out! Know how I know? A'cause all the birdies that are coming back to the area! You should shmaybe stop by my wildlife watch and find out who ;)
Click HERE to go to the most current post.