It am that time again!
What is
that
time you ask? Why it's time for another kontest! We had so much fun reading all the guesses on Momma's stuffed aminal collection... this time, we're gonna focus on Grammie. You all knows how much she wubs all of us aminals. She wubs us so much that she makes us her special
Kitty Kozy
blankets!
Since Balentimes day am just around the corner,
Grammie's kitty kozy kontest
am gonna be about something she is a'cited to get on Balentimes day. You know, beans give each other cards, balloonies, candies and all kinds of flowers that day.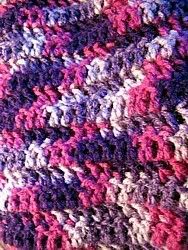 Grammie am looking forward to getting a pacific kind of treatsie from mine Momma. Your job am to guess exactly what that treatsie is! It has to be all way pacific a'cause if you just guess "flowers", it won't getcha far. If her favorite treatsie am pink roses, then, that has to be what you guess. But knows what? It am not pink roses! I betcha you'll never guess it! I'll give you just one great big hint, it am not good for us aminals to eat... d'oh! I've said too much!!
Labels: kitty kozy kontest
Click HERE to go to the most current post.