The Tootsie Tango
I knows how to dance. Do you? I like to do a whole bunch of different dances! There's the WaWa Wiggle, Treatsie Twist, The Crunchy Shuffle, but my most favorite one of all is The Tootsie Tango! What? You don't know how to do it? Here! I'll show you how it's done: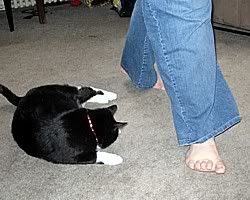 First your bean dances around you and tells you how handsome (or pretty) you are...
Then, you get up and walk around your beans legs...make sure you look up at them lovgingly (it makes 'em feel all good on the inside)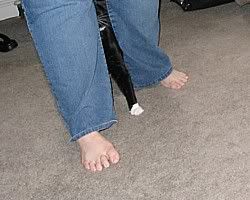 Go through the middle of your bean's legs like so...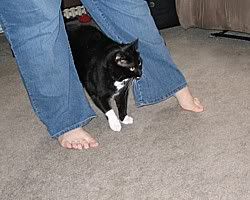 All the way through now...jiggle your tail if you're happy...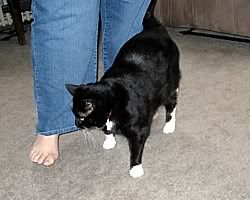 Then, you repeat from the other side...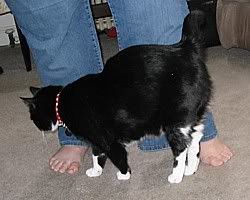 Cha Cha Cha! It's The Tootsie Tango!
Click HERE to go to the most current post.