Four-Eyes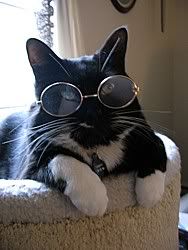 I stole that doggie's eyeglasses and put them on...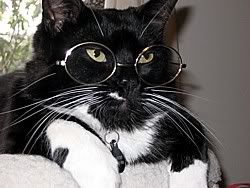 Know what? It makes me look so much smarter!
You have to make serious faces when you wear glasses...
Here I am reading one of Momma's favoritest books. It am really funny!
You should read it when you get a chance!
Click HERE to go to the most current post.