The Black Puma
The Puma sits high above it's surroundings and surveys the landscape, searching for prey...
Something moving in the tall elephant grass has caught our young Puma's attention...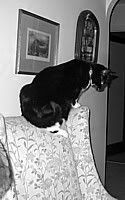 It moves to another tree branch to get a closer look...
Using it's keen sense of smell, the Puma takes in the scent of it's prey. It is unknown to the Puma and has now piqued it's interest. It must get a closer look...
But not too close! One false move and the Puma's prey could take off! It moves stealthily across the terrain, hidden by the tall grass, making it's way into a secluded cave...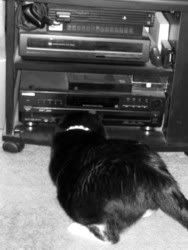 At last, the Puma has cornered it's prey in a deep, dark crevice. It reaches in and pulls it out to investigate it.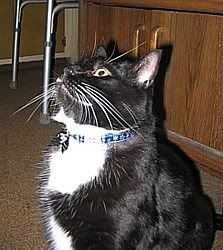 WHAT?! Grammie! This am the shtupid grape that gotted away from you when you had a snack. It's not anything I can play with...here. I bringed it to you to frow away.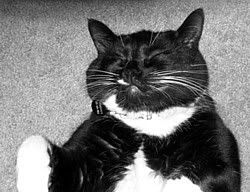 Satisfied of it's curiosity, the Puma takes a well deserved nap underneath the shade of a tree while a warm summer breeze blows across it's shiny black fur...
Click HERE to go to the most current post.