The big surprise!
You didn't think I would leave you guessing too long about the special surprise Mommy had for me did you?! I have posted a special edition of my
wildlife watch
! Make sure you click on my report so that you can read all about my trip in the monster with wheels! I'll give you a hint...it has something to do with a donkey!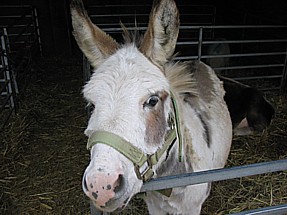 Hee-Haw!
Click HERE to go to the most current post.