Hunkerin' Down...
Today we're supposed to be getting lots and lots of snow! I'm gonna be in my perch watching all the action :) Sometimes, a monster with wheels comes and pushes the snow around in the driveway so I'll be on the lookout for that too. The talking box said that we have a blizzard warning in effect. I dunno what that means but I think it has to do with the snow stuff. Right now it's only 12 degrees outside (brrr!) and when the wind blows, it's like 2 degrees! YIKES!
I will once again say that I am so thankful my Mommy took me in off the mean streets a'cause this time last year was when I was picked up by the animal shelter. I had to endure the chilly snowy weather but not this year, nope! This year I get to cuddle up in my perch, hang my head and toes over the edge so that the radiator warms 'em up and watch the snow fall outside. I can dream of my Sweet Izzy and stare at Tangie all day long :) I thank God my Mommy brought me home!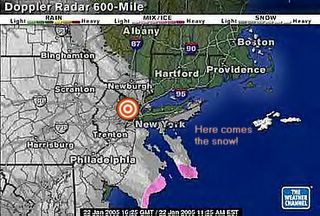 as of 11:30 am est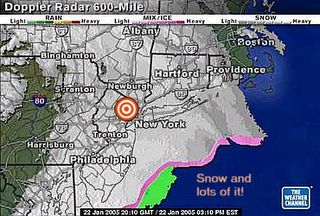 as of 3:00 pm est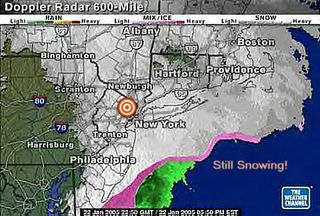 as of 6:00 pm est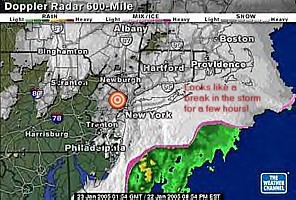 as of 9:00 pm est
Click HERE to go to the most current post.