It's Palm Sunday!
And you know why I like Palm Sunday so much? Mommy brings home palms from church! Yeah!! I get to play with them and chew them up and run around the house with them in my mouth!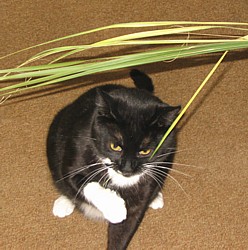 I love it when Gramma shakes them over my head like this a'cause then I can try to grab them in the air!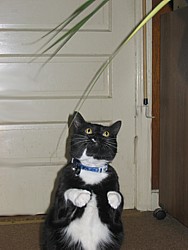 Here I am sittin' up like a doggie reachin' for those palms!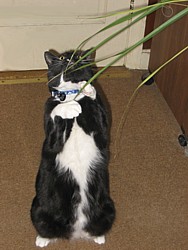 Woohaa! I got em!
Click HERE to go to the most current post.